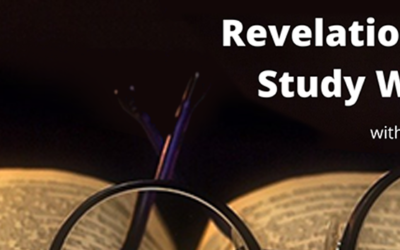 Join us each Sunday Night as we go through the Book of Revelation. The study begins at 6 PM Central time. Join us using the Zoom link below.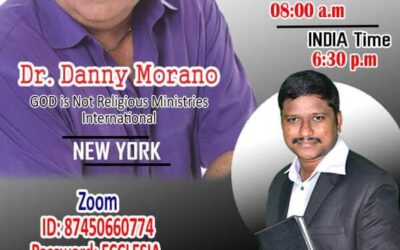 Come and join us for a powerful time in the Word!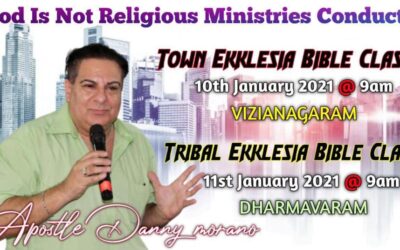 Tuesday night town Ekklesia 10:45pm EST Wednesday night tribal Ekklesia 10:45pm EST Usa time Wednesday town Ekklesia 9am at Vizianagaram Tribal Ekklesia Thursday 9am at Darmavaram
Great time with our Ekklesia Online Bible School Guntur India! Please keep helping us support the training and equipping of these Shepherds of Christ's people! Click here to watch the video! https://www.facebook.com/dannymo1964/videos/1778215225676185...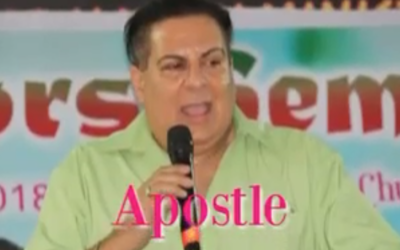 What a loving tribute my people put together for me for my birthday! Pastor Madhu and his loving family are so wonderful! My Bible school...
God is not Religious is a ministry dedicated to introducing today's generation to a vital and rewarding relationship with the Living God!
As the name signifies, we emphasize an intimate, deep and passionate relationship with the real Christ of scripture. As opposed to, a stale religious system of do's and don'ts or impersonal faith formulas.
Our desire is to lead folks into an exciting and rewarding experience of interaction with the Holy Spirit via –
in-depth teaching, interactive online fellowship and involvement in life changing foreign missions.
We offer:
Relevant online Bible School courses which prepare and equip believers to walk out their faith in this new and challenging environment which is often hostile to their belief system.
A weekly virtual fellowship group that is interactive and where participants can both minister and be ministered to without cumbersome church hierarchy and one-up manship.
Virtual Bible School courses which train our Pastors and Evangelists in foreign lands to restructure and plant their Christian fellowships on a truly scriptural foundation instead of old, dead religious organization.
Virtual Evangelistic and Healing Crusades
Virtual Pastors and Leaders Conferences
Products and ministry aids and materials for learning and maturing in the faith- books, audio and video teaching series, online courses, etc.