Partners and Saints,
As we approach the beginning of the second part of this year 2021 I just wanted to reach out to you and let you know some of the wonderful things that have been happening with the ministry! In spite of the continuing drama of the Covid-19 crisis with all its intrigues and machinations this ministry has been thriving! We are very active on many fronts.
Here in North America, at the beginning of the year we started an in depth and comprehensive online course going chapter by chapter through the Book of Revelation in collaboration Sheila Zilinsky ministries. The students are very excited about what they have been learning and are enjoying the fellowship and interaction of the Q&A portion of the class. We have just begun the 2nd semester of the course 2 weeks ago and we are having a blast! If any of you are interested in joining we can still include you. Please visit sheilazilinky.com and register. You will receive the Zoom link to join the live class which takes place on Sunday evenings at 7pm EST. You will also be given a link to access the classes that you have missed so that you can get caught up at your own leisure.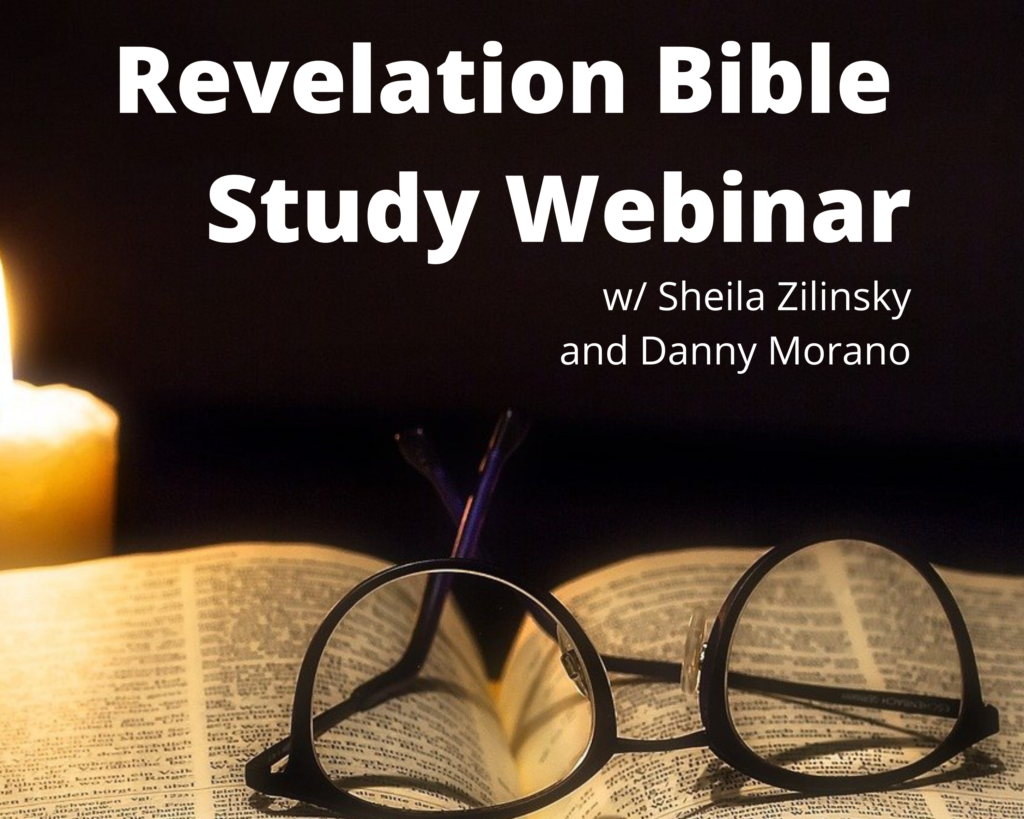 Our God is not Religious Fellowship group is also still meeting online every Saturday evening at 8pm EST. This is an interactive group where participants are welcome to share and ask questions and receive ministry and prayer. Visit our website godisnotreligious.net for more info.

We have revamped the website and it is even more user friendly and serves as a great resource for information about all ministry activities and access to ministry products and services. I have been producing a lot of fantastic new ministry materials including Ministry funnels which offer many of my intensive and relevant courses in several formats-books, audio and video. You can receive a well-rounded and cutting edge Christian discipleship and education just by going through these courses. Be sure to check out The Rapture: End Time Plan for the Church in Retreat. Find all other available materials at godisnotreligious.net.
We are very involved in Foreign Missions and this part of the ministry has exploded online during this Covid crisis. We are involved in several third world countries bringing Apostolic teaching and training to Christian leaders as well as, raising up Ekklesia centers and providing relief to the poor and disenfranchised areas of these lands-India, Pakistan, Nepal, Haiti and Africa.
We are conducting Virtual Crusades online (people gather in large venues and I preach to them over Zoom). The most explosive part of this ministry is our Ekklesia Online Bible School classes! In 2019, the Lord instructed me to start online Bible schools to train, equip and mobilize Pastors, Evangelists and other Christian leaders for service and it has exploded! The Covid 19 crisis has actually served to enhance the reach and effectiveness of this endeavor as so many churches are not operating due to lockdowns. The same holds true for our twice weekly telecasts of my preaching and teaching in several regions of South India. So many souls are being saved, healed and delivered through these broadcasts. Also, many Pastors and their congregations are using this ministry as a substitute for their worship services because they can't meet in their churches.
We have also taken possession of a School/orphanage which was abandoned by the Roman Catholic Church. It sits on 3 acres of land, and we have inherited 90 orphans to whom we can now offer housing, food and Christian education. Our staff and children can grow their own food and we can use the facilities for some of our bible school classes. Taking ground for the Kingdom!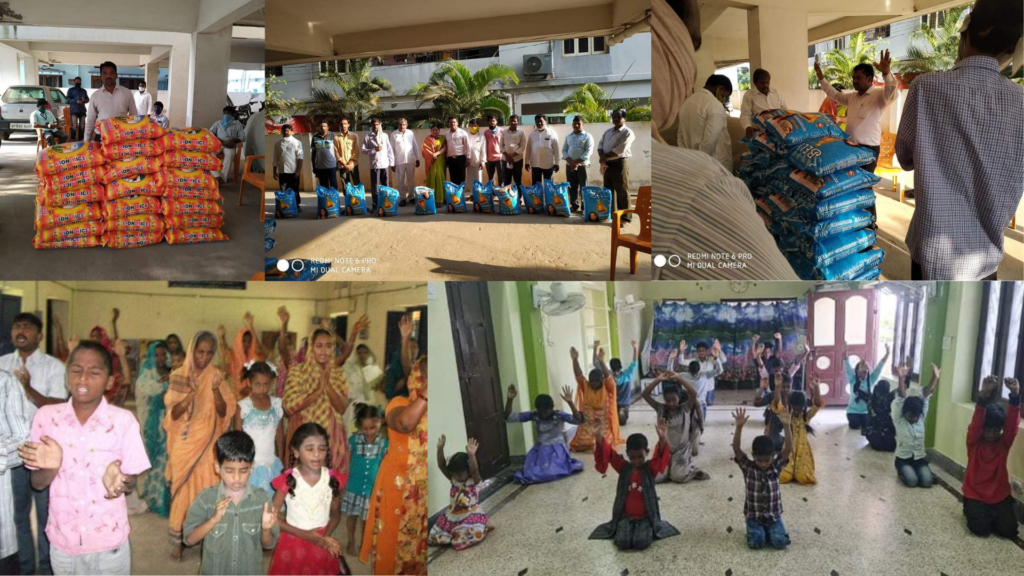 The only sad news that I must share is that we have lost some of our most precious and anointed Generals due to this Covid persecution in the land of India. I lost my dear friend and comrade Pastor Raja Sekhar Gudala who succumbed to symptoms associated with the Corona virus last month. This was a real blow to our ministry as Brother Raja was a great leader of many Pastors and leaders and led many of our Pastors fellowships and Ekklesia Bible School classes. Please pray for his family as they bear with their grief and carry on his great work in Rajahmundry, India.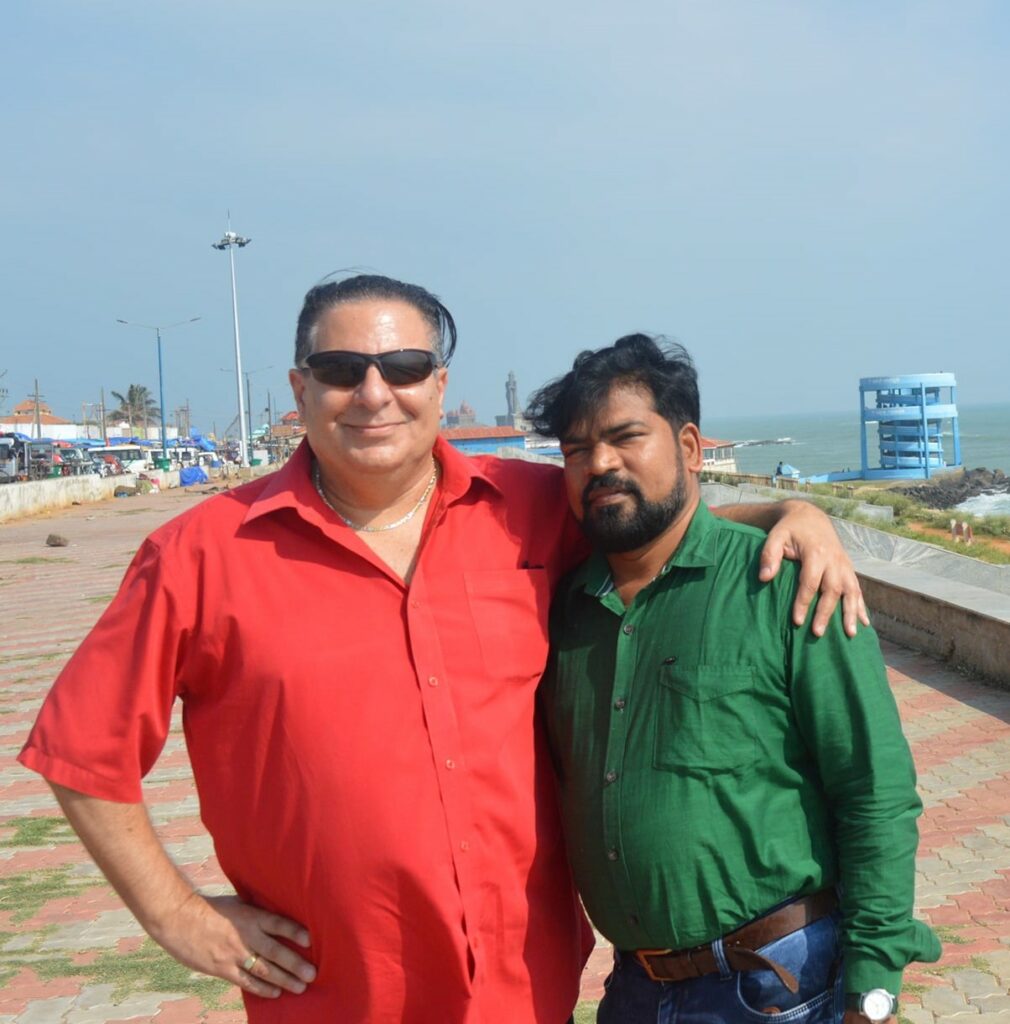 Folks, we are so fired up about what we have planned for the rest of the year. We are starting up with our bible classes and crusades again in July. We have 15 classes filled with Pastors and leaders biting at the bit to learn and take what they learn back to their fellowships and communities! Would you consider becoming a monthly partner and helping us cover the many costs of running these powerful outreaches? It costs thousands monthly to run these ministries and the recipients are mainly poor people who cannot afford to support the expenses associated with the activities. We need your help! Please visit godisnotreligious.net or paypal.me/GodisnotReligious , https://cash.app/godisnotreligious1 or venmo.com/Danny-Morano-1 to make a onetime donation or monthly commitment.
Thank you so much for taking the time to listen to my heart and I pray that you will join our team and join us in reaching the nations for Jesus!
Blessings,
Dr. Danny Morano
__________________________________________________________________________
Donations make an International Impact!
Donate Directly Online at https://godisnotreligious.net/donate/